Best Locations for Vegan Dining; Discover Vegan food in Barbados
In recent years, the vegan diet has seen a lot of popularity. Even many celebrities have become vegan in the last few years. More people around the globe are switching to it for ethical reasons or health reasons. This lifestyle has made its way to Barbados, though it already existed here through Rastafarianism. Currently, many Barbados seek food free from animal products. While we can make it from home, many of us like to dine out on occasion. So let's get to know veganism a little better, then discuss a few vegan restaurants in Barbados.
What are the benefits of switching to a vegan diet?
Veganism excellent way to live a healthy lifestyle. A plant-based diet should include plenty of fruits and vegetables, whole grains and legumes, beans, seeds, nuts, and nuts. These healthy staples are often the foundation of vegan diets. In addition, vegan diets tend to have higher levels of vitamins, minerals, and phytochemicals. Healthy vegan diets include vitamins B1, C, and E, magnesium, iron, folic acid, and iron. They also have low cholesterol and saturated fats.
Let's start by explaining what veganism is.
Veganism can be defined as a lifestyle that seeks to eliminate all forms of animal cruelty and exploitation, whether it is through food, clothing, or other means. In other words, it's a lifestyle that avoids animal products and tries to minimize the exploitation of animals.
Where can you find vegan food in Barbados?
There are many restaurants that offer the option of vegan food. Unfortunately, you many not find many places that offer only vegan food. However, Organic Earth and vegan Delights are two places that you can check out to explore our local options. There are plenty more options for you to try below!
Why should anyone go vegan?
Veganism is popular because of its health benefits.
Plant-based diets, for example, may lower your risk of developing heart disease, type 2 diabetes, cancer, or premature death. In addition, you can reduce your chances of developing Alzheimer's disease, cancer, or other heart diseases. Finally, some people choose veganism as an option to avoid side effects from modern animal farming's use of hormones and antibiotics.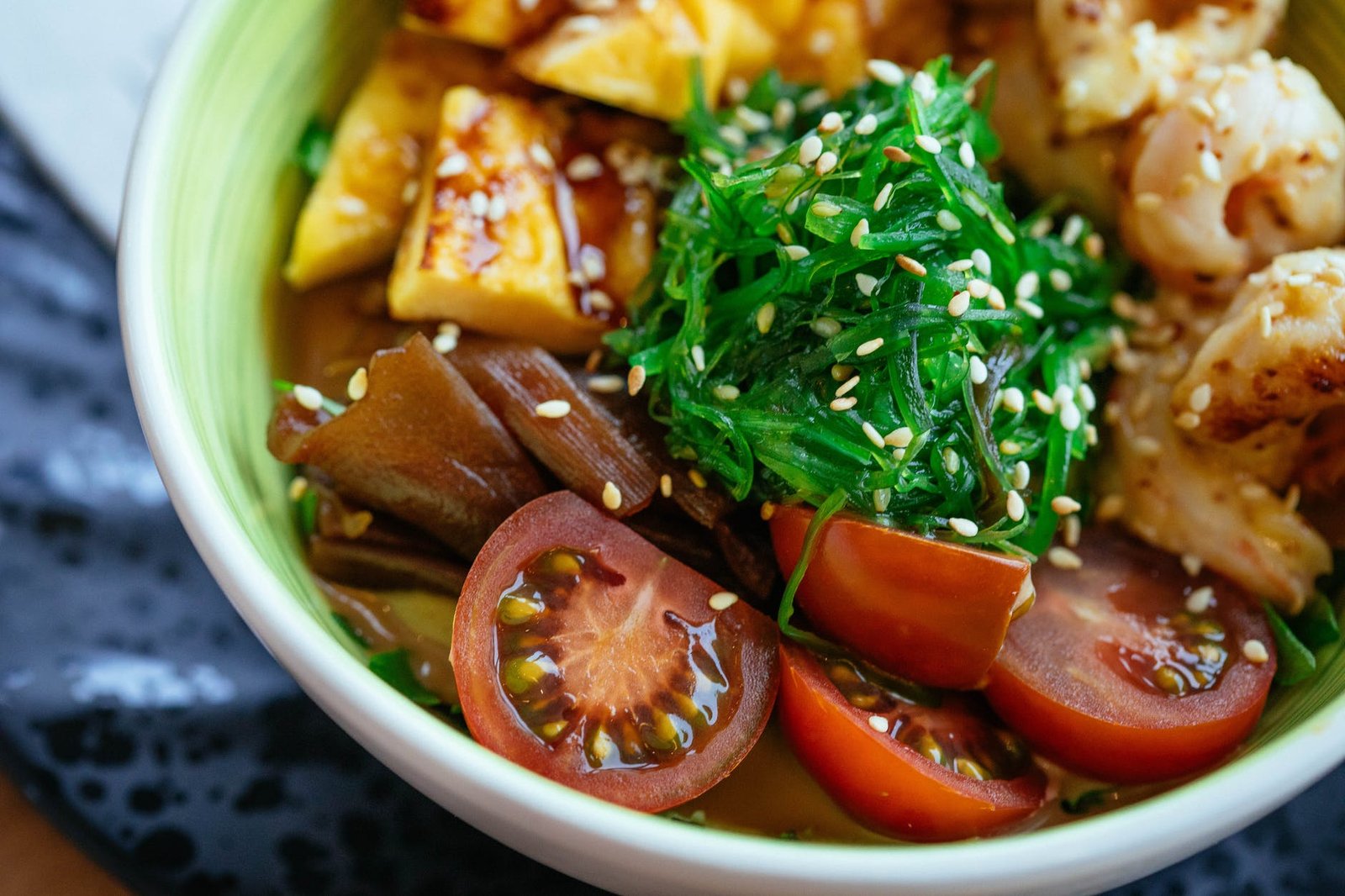 With all of that said…
Barbados is a country primarily consisting of meat lovers. Therefore, it is hard to imagine many vegan options here in Barbados. Well, surprise, surprise! Turns out with the changing of diets and with veganism on the rise as a healthy lifestyle choice, many restaurants have adapted their menus to accommodate this boom in healthy eating. From gluten-free bread to vegan bacon, quite a few places cater to vegan dining in Barbados. If you're interested in making the switch to veganism, let's begin!
#1 – Green Gourmet
From salivating vegetable dishes to gluten-free bread, Green Gourmet is just one of the many fun and unique options we have here for Vegan dining in Barbados. They also function as a small grocery store! Cool right? 
Their signature bowl consists of quinoa, lentils, beets, greens, carrots, squash with a sprinkling of roasted almonds. Just delectable! (assuming, of course, you've no allergies to any of the ingredients)
#2 – Organic Earth
The name alone rouses curiosity. One look and your first thought are…" hmmm…I wanna know".
With their pure blended drinks from the raw fruits and veggies are done every day to promote fresh, healthy practices, Organic Earths' goal is to provide clean, healthy eating options to their vegan clientele and others.
As they say in their bio: "Eat yourself happy!"
(I wonder if they do peanut butter blends. Asking for a friend)
#3 – Vegan Delights
What started as simple treats amongst family and friends has now transformed into a growing business. Vegan Delights is a young business with lots of potential and tasty options to match.
I mean…I heard they are now doing vegan bacon! (Sidenote: I'll be going here eventually because I am curious about the taste.)
Just look at these mouth-watering dishes! Fun but healthy!
*insert image here*
If you are seraching for the best locations for vegan dining, you must stop by!
#4 – Plant Lyfe
Just amazing. I've eaten at this particular location of our list of options, and I highly recommend the pizza. (Just for the mango sauce) Simply amazing. From their tofu options to even the variables in the tea, Plant Lyfe lives up to its name. I highly recommend them as one of the delicious options for vegan food in Barbados. You should check them out!
#5 – The Good Life
From their selection of natural wines, protein shakes, smoothies, cocktails, and more, the Good Life Cafe is hands down one of the best vegan restaurants in Barbados.
I remember having to meet a client, and this was their option as they are vegan. Although, I have to admit that the taste of the meat wasn't missed, and I'd even go as far as to recommend their Black Bean Wrap.
From their tofu pasta bowls to their powerful Hemp shakes, if you haven't tried The Good Life yet, then you absolutely must! Even with all the above, they also offer Brand Evolve T-shirts that are eco-friendly and organic medicines.
#6 – Lion's Share Cafe
From their attractive plated decor to the fun and feisty names of their menu options, Lions Share Cafe has earned its rightful place amongst our contenders in this list. A pleasant atmosphere and open-air dining only add to the already zen element.
Their goal is to "support your 'wealth' through hunting for quality organic foods, which we then transform into delicious inspired all-homemade premium cuisine that promises to be soothing & nourishes your soul."
They also provide seasonal dishes! And if that doesn't get your tastebuds flowing, then hopefully, their Red Beans Herb Brown Rice will. This makes them among the best places to find vegan food in Barbados!
#7 – Homesoul
Specializing in rotis, burgers, and organic beverages, Homesoul mainly markets through catering to the option of takeout. All drinks are made with no preservatives, and their food options are likewise done in the same manner.
Restaurants
Now we couldn't possibly go forward without including a few restaurants that have also taken the initiative and joined the vegan train now, could we? So here are just a few vegan restaurants in Barbados that offer vegan options on their menus.
#8 – Juma's Restuarant
Juma's is one of the most popular restaurants on the west coast of Barbados. They offer an array of Caribbean, Thai and French cuisine as well vegan options.
#9 – Novel Tea's
The island's top purveyor of fine loose leaf teas and herbal infusions, Novel Tea stands out with its organic gift baskets, natural wines, and of course, their deliciously scented herbal teas.
#10 – Buzo's
Zucchini noodle pasta is just one of the options offered at Buzo for vegan diners. Buzo has remained true to their slogan, "Cooking is like love, it should be entered into with abandon or not at all." – Harriet Van Horne".
#11 – Divine Ghawdess
Alongside their aim of providing the best vegan food in Barbados, Divine Ghawdess offers vegan dining and organic cosmetics.
And there you have it! Ten fantastic vegan options to choose from, and each one is more tempting than the other. What's even more impressive is the fact that there are still more to choose from!
From small drives to dives, the vegan options are steadily growing, and alongside the pandemic and call for healthier food options, we can be sure that even more is to come. As you can see, finding fully vegan options is hard, but it is not impossible.
So whether you are dining for the lifestyle or where it be for the betterment of health Barbados has quite a few selections to browse for our vegan brothers and sisters.