Escape Summer Boredom; Family Activities in Barbados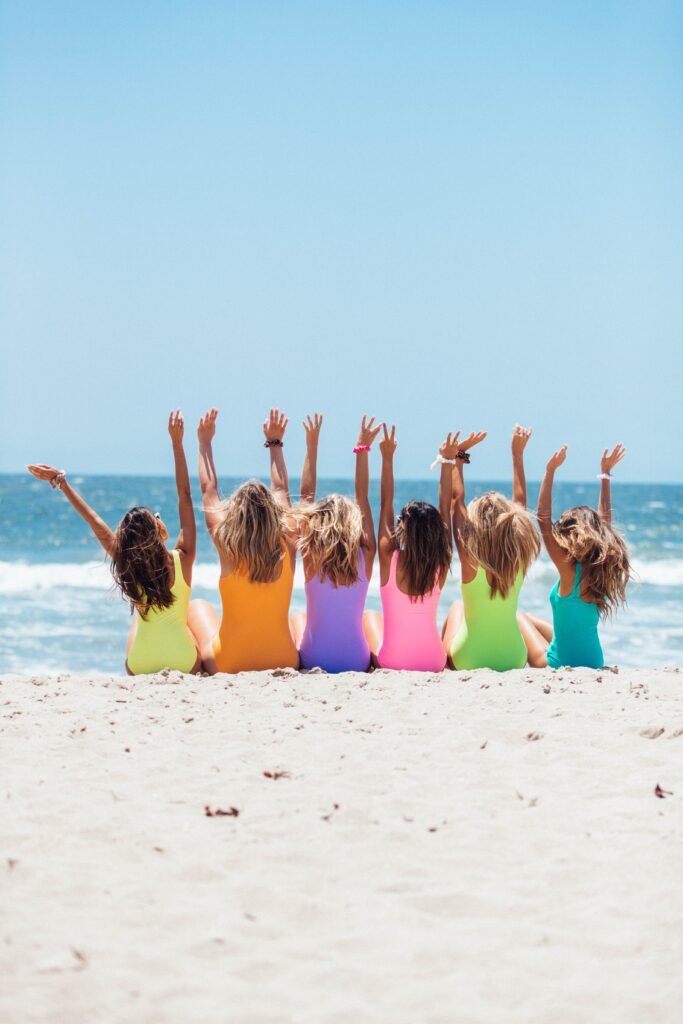 Summer is right around the corner, and everyone is looking for some activities to get that family bonding in. There are a ton of fun family activities in Barbados, but you just need to know where to look. However, coming up with fun ideas might be more challenging than you expected. Well, that's where we step in. Please keep reading to find some options you might not have thought about, and don't worry, we list some budget-friendly activities too.
What are free family activities in Barbados?
Barbados has endless white sandy beaches, parks and treasure hunts that can entertain your family at no cost! Occasionally, you may even see a free concert pop up! If the party if for the adult members of the family, kicking back on the beach and playing games with a margarita may be the way to go!
The Beach
I know, I know, if you live in Barbados, you've been to the beach a million times, but hear me out, going to the beach can bring some new, entertaining experiences. Going to the beach as a family is less about the beach and more about what you do together, so here are a few beach activities besides swimming and lounging that you might want to try.
Musical Towels
Musical towels are basically the beach version of musical chairs, and who doesn't like playing musical chairs? This family-friendly beach activity is great for both the little ones and the grown-ups. It could make for a super hilarious experience to reminisce about a few years down the line. Plus, it's super budget-friendly.
Treasure Hunts
Treasure hunts are perfect if you've got a lot of kids with a never-ending amount of energy at the family beach gathering. After the kiddies get bored of splashing or playing in the sand, you can send them on a mini treasure hunt and make some items on the list: a cool rock, a weird leaf, a pretty flower and things like that.
Suppose you want to make it a huge family event, though. In that case, someone can bury some treasure beforehand, draw out some maps and write some clues and get everyone old enough to have a go at finding the treasure. Of course, the "finders-keepers-losers-weepers" rule applies.
Drinking Games
Okay, this activity is for if you're doing an adults-only beach day and you guy ARE NOT going in the water.
Swimming while intoxicated can cause serious injury or may result in the loss of life. If you choose to play drinking games on the beach, please ensure that life guards available and that a few of your friends are not inebriated and can help in an emergency.
This activity is exactly what it sounds like, drinking games in the sand! You can use any type of alcohol, from fruity wines to bright, little margaritas to the always-available beer, and it's pretty easy to incorporate into picnics.
Honestly, almost anything can be made into a drinking game, but a few games you can Google for ideas are Fuzzy Duck, Paranoia, Medusa, and Two Truths and Lie. Just remember to drink responsibly and have a designated driver on board.
Andromeda Botanical Gardens
Andromeda Botanical Gardens is a beautiful 20-acre garden located in Bathsheba. It's a beautiful historical site filled with tons of flora, most of which you wouldn't see every day. Admission to Andromeda Botanical Gardens is entirely free. Still, donations are always open and go towards the upkeep of this beautiful site.
A trip to this garden is perfect for the family. The adults will love the gorgeous views and environment, and the younger ones will probably have a blast pretending to be exploring in a jungle. I really recommend that everyone visits and donates to this garden at least once in their life.
Parks
Nothing can go wrong with a nice, relaxing picnic in the park. You and your family can become one with nature and enjoy the elements with a picnic and it's completely family-friendly. Bring snacks, food and blankets from home and you've got yourself a good day. Most parks usually have playground equipment for the kids to keep busy with. A few parks you can visit are Three houses Park, Farley Hill Park, and Silver Sands Park.
What are budget family-friendly activities in Barbados?
The cost of living in Barbados is pretty crazy right now, but that doesn't mean we have to stay bored at home all day. There are tons of budget friendly activities the island has to offer, from archery, to parks to animal reserves. Here are some fun activities you and your family can try!
Marizarya's Sanctuary
The Marizarya's Sanctuary is a natural wildlife resort with many animals to see. The admission fee is only $5, which is perfectly budget friendly and just a small amount for all the new creatures you get to see.
This will be great for those animal-loving households, just make sure your kids aren't terrified of snakes because there are a lot of snakes. A lot. But, there are also birds and lizards and other animals available for petting, plus they give night tours if you're looking for an adventure. Just make sure to call ahead to book your visit and happy touring!
Archery
Ever dreamed of shooting a bow and arrow? Well now you can at Field's Archery in St. Lawrence Gap, and you can make it a family event too. Pay only $25 for an hour of competing against your family members to see who is the best archer. This activity is suitable if you have older kids because admission is ages 15 and up.
Ball Parks
The Ball Park Events and Entertainment Centre is the perfect place to go if you and your family are looking for fun daytime activities. The centre is family-friendly with mini golf courses, karaoke, animals, and more. Don't miss out on an opportunity to have a fun family outing! Admission is $15 for kids and $20 for adults.
What are pricey family-friendly activities in Barbados?
If you got it like that, the sky's the limit. There are tons of activities for you and your family to try out. If you think you've tried everything, here are a few fun options that the whole family can enjoy.
Paintball
Paintball is intense and competitive, and you will try tooth and nail to defeat your enemies. If this sounds anything like your family, paintball is one of the top family activities in Barbados. Get into teams and get your paint game on!
This activity is family-friendly, accepting anyone ages 7 and up. Admission is a hefty $60 per person, but if you got it like that, paintball will be totally worth it.
Harrison's Cave
Harrison's Cave is home to the magical stalactites and stalagmites hanging from the ceiling and growing from the ground. A family tour to this wonder would be not only fun but also an educational family activity in Barbados to try out, especially if you've never been before. An hour-long tram tour is $60 for adults and $30 for kids.
Atlantis Submarine
Submarine trips are the perfect way for you and your family to see sunken shipwrecks, look at the tropical fish and reefs, and, if you're lucky, even spot a turtle. Of course, such luxuries come with a hefty cost. The fee for those 17 and up is $208, and kids 3 ft and taller pay $104, but if you and your family can afford it, it's a definite must! See Barbados from a whole new perspective with an under-the-sea submarine trip.